2200NIT Super Bright, Sees Everything Clearly in Daylight
Portkeys BM5 III WR cung cấp màn hình 5,5 inch độ sáng cực cao 2200nit với độ phân giải rõ ràng, màu sắc và độ tương phản tuyệt vời, và khả năng kiểm soát hình ảnh chính xác.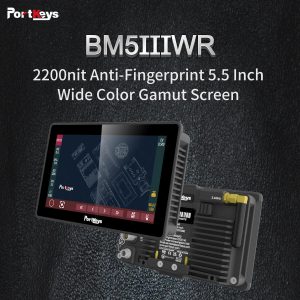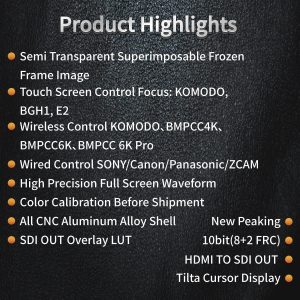 Robust Design

Rugged aluminum alloy shell design, durable and lightweight. BM5 III WR uses a sturdy aluminum alloy shell and weighs only 376g, which can withstand heavy daily operations, so it is easy to carry when shooting.
Wireless Camera Control
Portkeys BM5 III WR comes with a wireless control module specially designed to connect with RED Komodo wirelessly. The BM5 III WR with Camera Control maintains the same reliable BM5 clarity, vivid color details, and dynamic touch screen camera control.
Support Wi-Fi connection and camera control RED Komodo.

Support Bluetooth paired and camera control BMPCC 4K, 6K, 6K Pro.

Support Wi-Fi connection and camera control Sony A7S III, A7M IV, A7M III, A1, A9I, A9II, A7C, FX3, RX10, RX0
Wired Camera Control of Sony, Canon, Panasonic, Z CAM and BM

Wired control Sony, Canon, Panasonic, BMD, and ZCAM E2, REC Key.
Wired Motors Control TILTA Nucleus N/M  and Cursor Display

Support wired control motor of TILTA Nucleus N/M and display the wireless follow the focus scale. All in all, it can provide professional content creators with reliable tools for various scenario.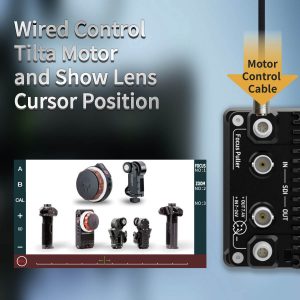 Support Touch Screen Control Focus on RED KOMODO, BGH1, E2; Sony A7M IV, A7S III, A9II, A7C, FX3, RX10; Panasonic BGH1, BS1H, GH6, S1H, GH5II
When you touch the screen of the monitor, it draws highlights around the edge of the focus, so you can focus quickly and accurately in real-time without any other tools.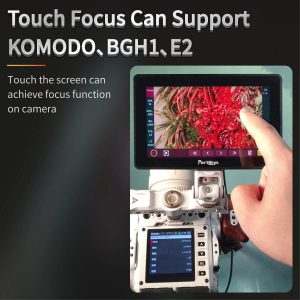 HDMI IN/SDI Loop Out

There is an HDMI import and SDI input and output ports. SDI OUT can output an image superimposed with 3DLUT and a peaking.
Color Calibration

Each BM5 III WR has passed strict hardware color calibration before shipping to ensure the widest color gamut and the most accurate colors.
10-bit (8+2 FRC)

The 10-bit color depth makes the display color reproduction more accurate, the image quality is more delicate, and the level is richer.
ARRI False Color Mode

Expose your image using ARRI false color mode and user-defined mode. When you use the user-defined mode, you can freely set the IRE.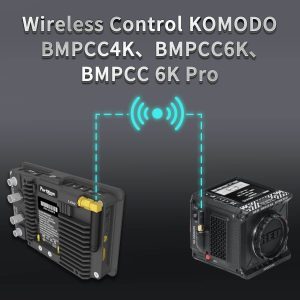 New Peaking

The optimized new peaking algorithm can accurately capture the subtle facial focus.
High-precision Waveform

The high-precision full-screen waveform can accurately capture 1920X1080 pixels frame by frame.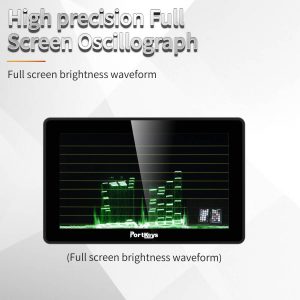 Image Capture & Image Overlay

Image Capture takes a snapshot of the video feed being sent through SDI or HDMI (combined with a LUT if desired) and saves it to memory – great for shot matching (continuity) or a quick overview of the days' shots.
*Users can set the transparency/opacity of the Image Overlay.